Editorials and Prophecies
The following partner letters are available to view and download in PDF format.
September 2021 Partner Letter

November 2019 Christmas Partner Letter

November 2019 Christmas Partner Letter Companion Bible References

September 2019 Partner Letter

September 2019 Partner Offer

September 2018 Partner Letter

September 2018 Partner Offer
"My message begins, July 25th, about 2.30 in the morning, at Winnipeg, Canada. I had hardly fallen asleep when the vision and the revelation that God gave to me came before me. The vision came three times, exactly in detail, the morning of July 25th, 1961. I was so stirred and so moved by the revelation, that this has changed my complete outlook upon the Body of Christ, and upon the last end-time ministry. The greatest thing that the Church of Jesus Christ - that has ever been given to the Church - lies straight ahead. It is so hard to help men and women to realize and understand the thing that God is trying to give to His people in the end-time.
Read More

→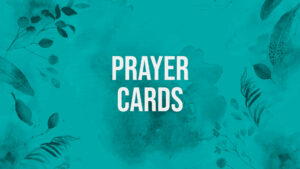 Psalm 91 1Whoever sits in the refuge (secret place) of The Most High (Elyon) shall abide in the shadow of Shaddai… 2 I say of Jehovah, He is my refuge and my fortress; My God (Elyon), in whom I trust. 3For He delivers me from the snare of the fowler, And from the deadly pestilence.…
Read More

→