Multiple Formats Available now
Add Autumn Assembly 2022 to Your Library
Bring these powerful meetings full of the presence of God with you wherever you go. Dr. Billye Brim is joined by Kenneth Copeland, Lynn Hammond, Chip Brim and many other special guests in these meetings that will change your life with practical teachings on prayer and operating in God's truth.
Read Dr. Billye's latest Partner Newsletter which answers a question she often receives— "What has the Lord been saying to you?" You may also be interested in our special Partner Offer.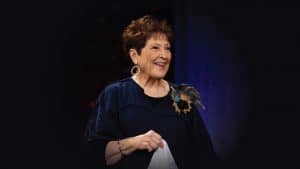 Join us each Wednesday at Noon for our video webcast of Wednesday Noon Prayer - live from Prayer Mountain!

Billye Brim Bible Institute is an accredited online Christian college. Encountering Bible Prophecy from the Witness of Dr. Billye Brim.

Stay up to date with current news, bible prophecy, and inspirational insights through Dr. Billye's personal blog.

Partner with Billye Brim when you donate by mail, Text2Give or use our convenient and secure online giving.