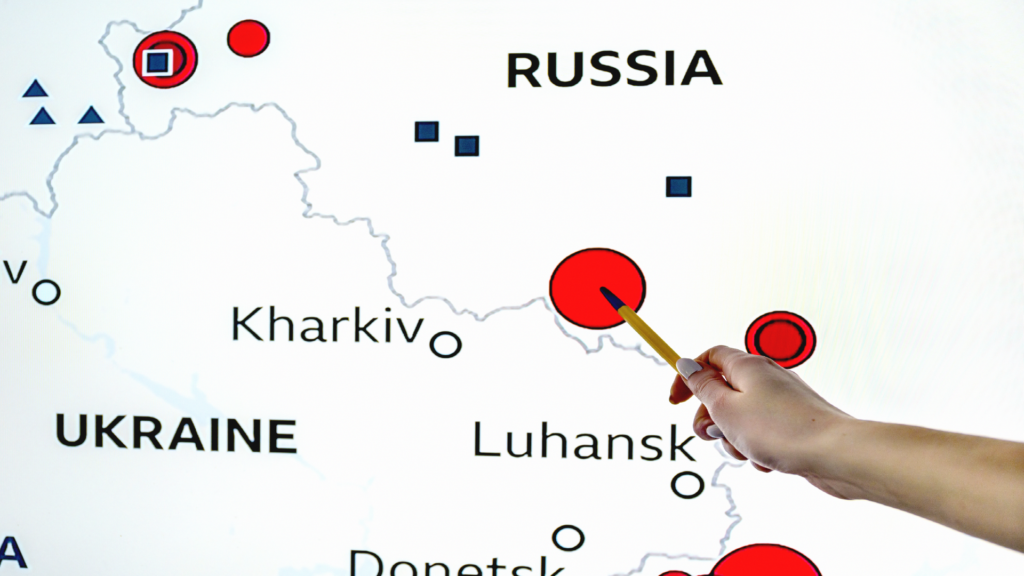 What in the World is Happening?
This is for those of you who may be wondering what I see in the events in the Ukraine, Russia, Israel, Syria, Iran, China, i.e. the more ancient world ⎯ actually the nations we are to watch according to Jesus. (Luke 21:29).
Just last Friday, I finished teaching the oh-so-prophetic Book of Zechariah for a 3BI course. Everyone who sat in the class sensed we were studying prophecies given more than 2400 years ago take place in our own time. And before our very eyes.
Next Wednesday, March 2, during our Live-Streamed Noon Prayer, I will open the session with teaching on what I see, biblically-based. After that we will have our noon prayer call with Max.
If you are reading this blog, then you know how to find us at billyebrim.org.
Just to highlight, using the Book of Zechariah as a starting place, here are the connections we can make with other prophets.
From our 3BI Text, ZECHARIAH Commentary by David Baron, here is a telling introductory paragraph to Chapter 9.
"The overthrow of world-power, and the establishment of Messiah's Kingdom, may be given as the epitome of the last chapters of Zechariah…
"…two oracles…make up the whole of the second half of the book (chapters 9-11 and 12-14). Both sections treat of war between the heathen world and Israel, though in different ways.
"In the first [oracle] (chapters 9-11), the judgment through which Gentile world-power over Israel is finally destroyed…
"In the second (chapters 12-14), the judgment through which Israel itself is sifted and purged in the final great conflict with nations, and transformed into the holy nation of Jehovah, forms the leading topic."
KJV
Zech. 9:1 The burden of the word of the Lord in the land of Hadrach, and Damascus shall be the rest thereof: when the eyes of man, as of all the tribes of Israel, shall be toward the Lord.
" And Damascus shall be its resting place."
"The judgment which is the "burden" of this prophecy shall first of all have Damascus as its goal, and from that centre it shall spread itself over the whole district which the passage goes on to describe."
⎯ Baron pages 288, 289
The judgments have their resting place, their beginning in Damascus. Wow!!!!! I have watched this for years, and now we are seeing the prophecies concerning Damascus filled, and leading to fulfillment.
This Scripture ties in with Isaiah 17 and Ezekiel 38, 39.
We will go into this on Wednesday.
We will post the Wednesday teaching. And eventually have it as a free download video and audio.
Shalom Shalom
As we watch the Fig Tree and all the Trees!
Never miss a blog
Subscribe now to stay current with Dr. Billye's Blogs.