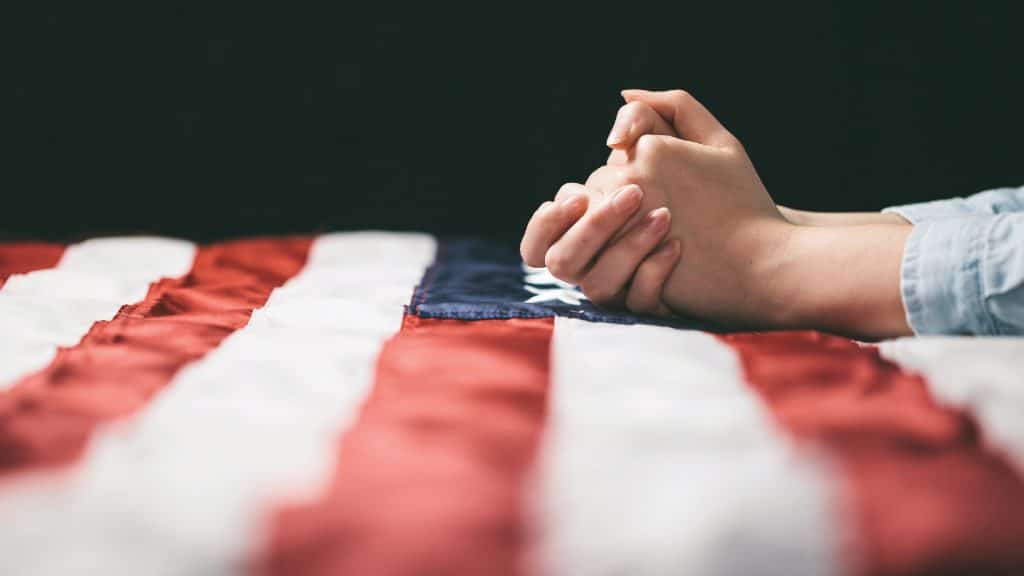 The National Day of Prayer
On this National Day of Prayer, let us lift our voices across this blessed land that the God of our Lord Jesus Christ, the Father of Glory would pour out upon us another Great Awakening!
O Lord, pour out upon us "a spirit of prayer" that would enable us to pray for such an Awakening. Daniel asked for prayer and then he prayed.
Young's Literal Translation Daniel 9:3-5
…and I set my face unto the Lord God, to seek [by] prayer and supplications, with fasting, and sackcloth, and ashes.
Dan. 9:4 And I pray to Jehovah my God, and confess, and say: 'I beseech Thee, O Lord God, the great and the fearful, keeping the covenant and the kindness to those loving Him, and to those keeping His commands; we have sinned, and done perversely, and done wickedly, and rebelled, to turn aside from Thy commands, and from Thy judgments:
You gave Daniel the utterance that brought forth his great and effective prayer revealing Your plan even unto these "end of days." Today, we seek prayer. We seek a spirit of prayer. We seek utterance.
Like the ones for whom Daniel prayed, this nation has sinned, and done perversely, done wickedly, and rebelled from Your commands and from Your judgments. We have murdered babies. We have walked in a general "forgetfulness of God…" This sin brought forth division, hatred, doubt and unbelief and every evil work. We failed our nation's young ones by not teaching them of You. By not walking in Your Light and Your Love before them.
O Gracious Father, help us to a meaningful and true repentance. A spirit of repentance. Nationally. And individually. A true repentance resulting in merciful forgiveness.
We humbly and respectfully hold up to You, the-Covenant-Keeping God, Your covenant with this nation. Thank You for guiding our founders to establish this nation upon Your Word, Your commands, and Your judgments. Thank You for The First Great Awakening out of which America was birthed. In your mercy and grace, please grant us another now. With faith in Your promise as You have revealed Yourself we believe You for it.
Psalm 89:34
My covenant will I not break, nor alter the thing that is gone out of my lips.
O Lord, may You receive the Glory from the great harvest a Great Awakening will bring forth. Eternal souls for Your kingdom.
In the Name Above All Names we pray.
Never miss a blog
Subscribe now to stay current with Dr. Billye's Blogs.