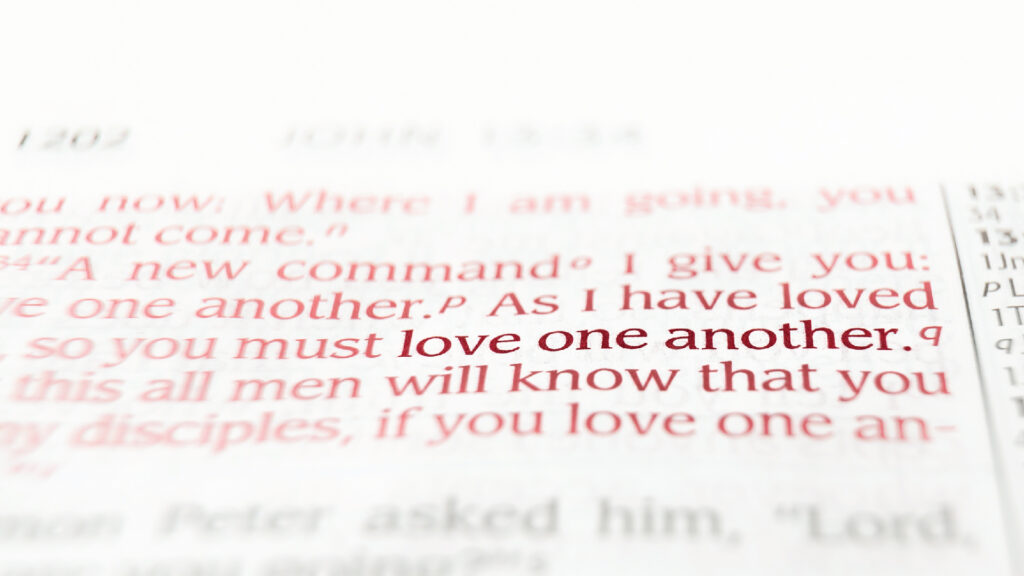 Busy day yesterday! Left the Cowboy Conference in San Antonio and through the wonders of living in these end of days, and the kindness of Kenneth Copeland ⎯ Chip, Shelli and her husband David, and I flew as if on wings of speedy eagles back to our homes in Oklahoma and Branson.
Wednesday is the wonderful day that we meet with the World Wide Pray-ers in an 8 a.m. prayer call, and usually at a 12-noon livestream prayer meeting. But since we were in the air at noon, we met together in a prayer call at 7:00 p.m. last evening.
This morning I was sitting here meditating on the Scriptures the Lord gave us. And especially on what was meant with the John 16:33, 34 reference, since there is no 34th verse in John 16…
At that minute Max phoned and sent me a picture of the interpretation as he received it. As you can see from the attached photo of what he wrote, it should not have been perceived as John 16:34. But you can understand his confusion when you see how it was written ¾ above the line. (As we all pray in tongues, Max hears me pray in his mother tongue, which is Arabic. This is how it happened in Acts 2. Max writes the interpretation in English of what he hears in Arabic as we pray.)
After looking at how he wrote the verses, it seems to me that two references were given. John 16:33 and John 13:34.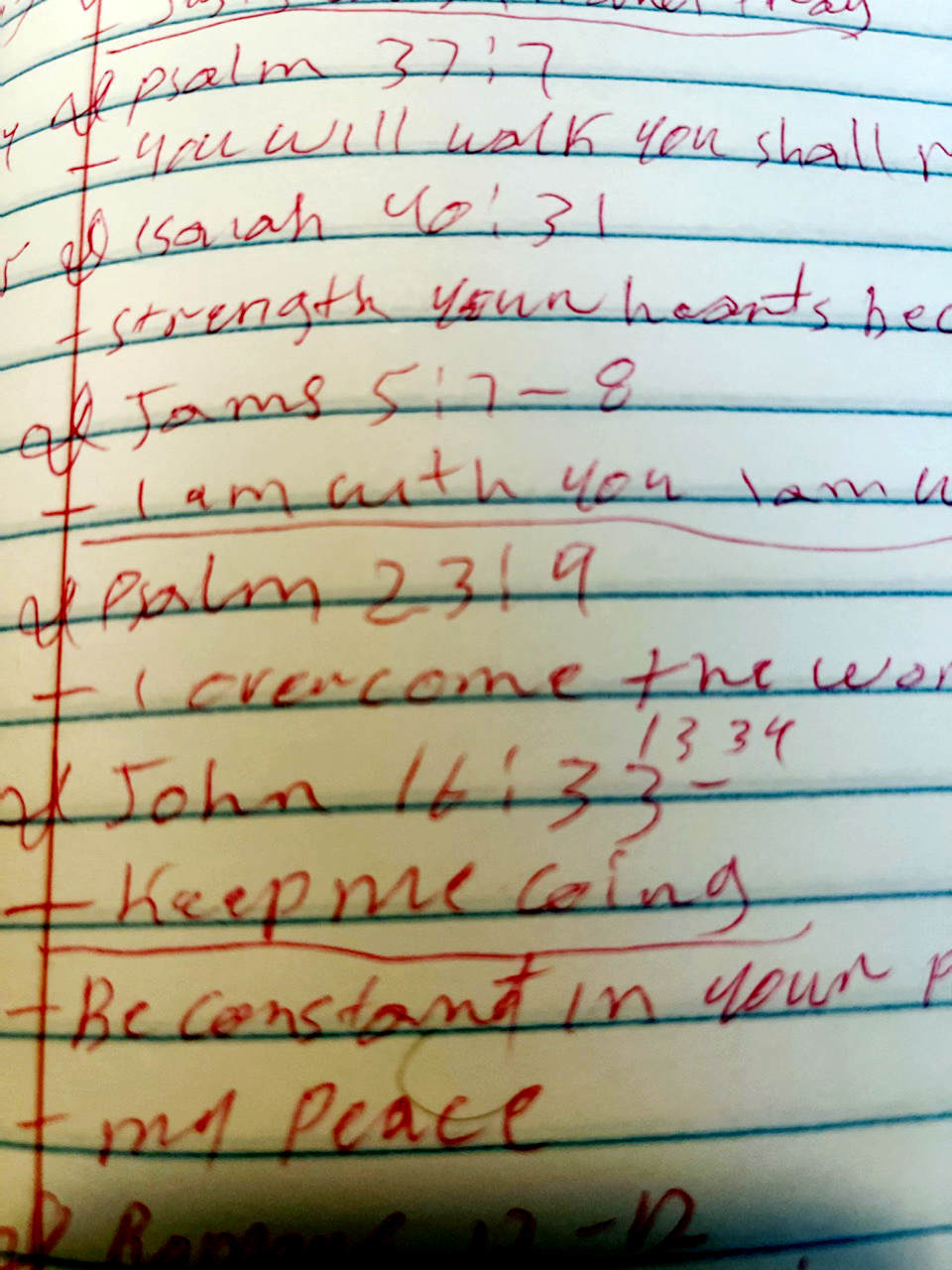 ESV John 16:33
"I have said these things to you, that in me you may have peace. In the world you will have tribulation. But take heart; I have overcome the world."
ESV John 13:34
A new commandment I give to you, that you love one another: just as I have loved you, you also are to love one another.
Of course, in the New Covenant, we have only one law. The Law of Love. Immediately after Judas left, the Master turned to those who followed Him and began to impart to them wonders of the New Covenant. The first thing He gave them was the one and only new law: The Law of Love.
In looking at Max's notes, I see that "over" the good and comforting words about the world's being overcome, it is all through the Law of Love.
If you haven't joined us on one of our prayer calls, please do so and you will experience an amazingly wonderful demonstration of the Holy Spirit in our united prayer.
Shalom, Shalom
Billye Brim
P.S. Please pray for me this week as I prepare for our in-class study of the oh-so-prophetically-up-to-date Book of Zechariah.
Never miss a blog
Subscribe now to stay current with Dr. Billye's Blogs.