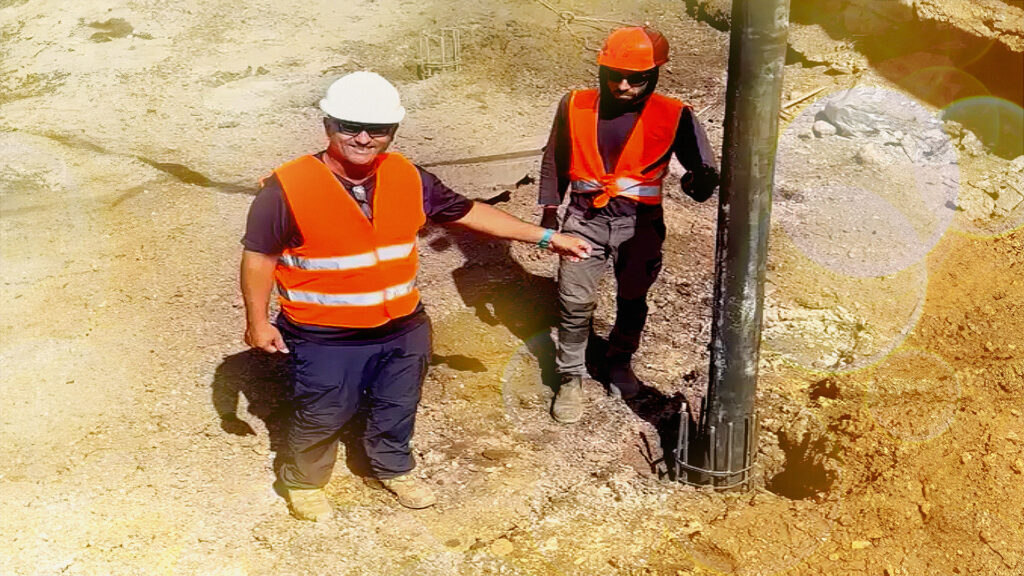 Migdal Arbel. It's Happening
Received the attached video from Nir Kimchi today.
---
Nir's Note 
Shalom Billye, At a good time we pour the first foundation for our hotel in Migdal. As is the best tradition in Israel – scattering coins… very exciting!!!
By the way, when we built my house in Israel, the blessings of each of us and the children went into the casting of the foundations. If you want to write me something, I will make sure to print it and put it in the castings of the foundations. I will be there again next week on Wednesday.
---
My Reply to Nir
Nir, I would like these Scriptures to be written in Hebrew please.
How wonderful to be able to build on the foundation of the Scriptures!!!
Psa. 127:1
Except the LORD build the house, they labour in vain that build it….
(The Lord is building this house. We labor not in vain.)
Proverbs 10:13; 24:3, 4
Prov. 10:13
In the lips of him that hath understanding wisdom is found….
Prov. 24:3
By  wisdom a house is built,
and by understanding it is established;
4 by knowledge the rooms are filled
with all precious and pleasant riches.
---
As you can see, Nir is a Godsend for which we are very thankful.
Keeping you posted!
Billye Brim
Never miss a blog
Subscribe now to stay current with Dr. Billye's Blogs.