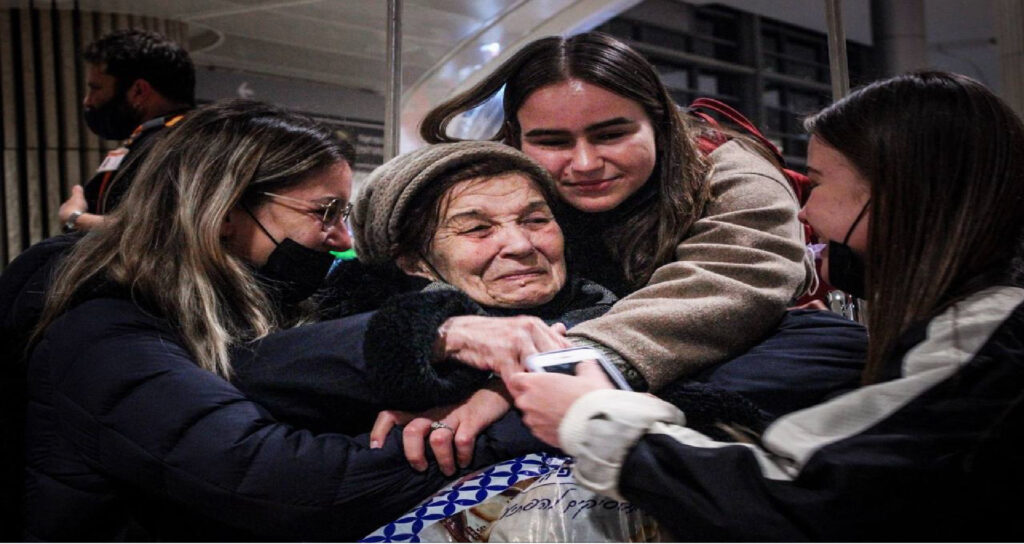 Fulfilling His Ancient Promise To Bring Jews Home
Once again we see the fulfilling of His ancient promise to His ancient chosen people. It is a sign, a signal, to the nations of the world that HE IS!!!!!
KJV Deuteronomy 30:3-5
3 That then the LORD thy God will turn thy captivity, and have compassion upon thee, and will return and gather thee from all the nations, whither the LORD thy God hath scattered thee.
4 If any of thine be driven out unto the outmost parts of heaven, from thence will the LORD thy God gather thee, and from thence will he fetch thee:
5 And the LORD thy God will bring thee into the land which thy fathers possessed, and thou shalt possess it; and he will do thee good, and multiply thee above thy fathers.
ESV
Is. 11:12
He will raise a signal for the nations
and will assemble the banished of Israel,
and gather the dispersed of Judah
from the four corners of the earth.
There are so many promises in God's Word that in the end of days He will bring back the Jews who were scattered throughout the whole world to their Promised Land.  
I think about how the ancestors of these Ukrainian Jews were probably those who fled, or were dragged out as slaves by the Romans at the scattering (dispersion) which occurred at the destruction of the Second Temple in 70AD. And in the ensuing Jewish rebellion.
Today, thank God, they are returning on wings of eagles.
We are thankful to have been a part of this "bring Jews home" effort through the ministries of Christians United for Israel and Kenneth Copeland Ministries.
Never miss a blog
Subscribe now to stay current with Dr. Billye's Blogs.