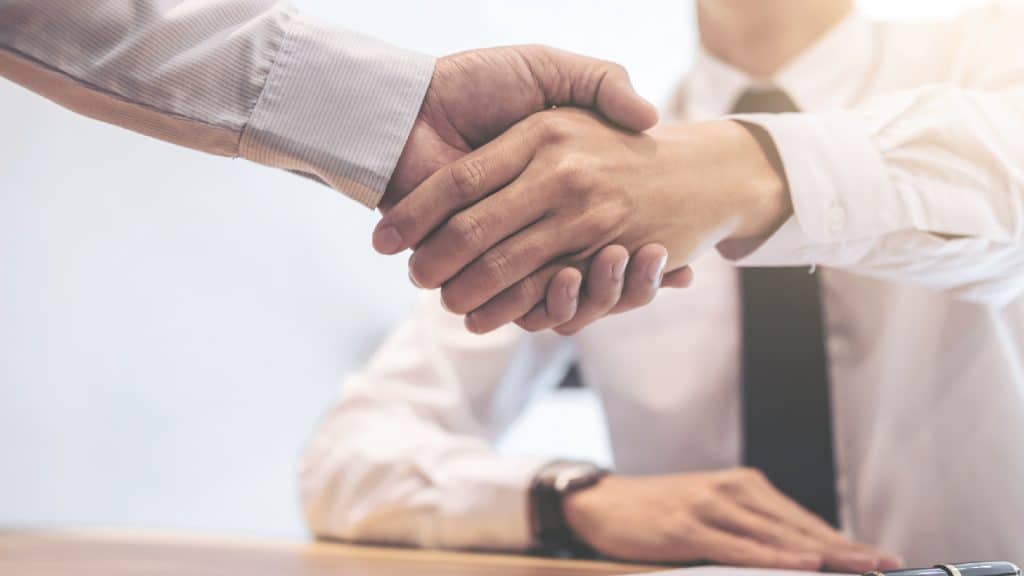 As promised in my tweet this morning, here are my notes from Wednesday Noon Prayer 8/22/18. The occasion for what proved to be a powerful session, was that I knew of some huge sums of moneys legally due certain believers that were held up by various dark forces. We knew we were to meet and worship the Lord, then when we sensed the Spirit upon us to make a move to dislodge those forces. Before we did this, I taught the following:
Is There To Be An End-of-Days Wealth Transfer?
About 25-30 years ago when I first heard it preached, I was a bit skeptical…
Not totally, for I always considered Proverbs 13:22:
Prov. 13:22 A good man leaveth an inheritance to his children's children: and the wealth of the sinner is laid up for the just.
But I was not thoroughly convinced of an end-of-days transfer because I knew some of the Scriptures people used to teach it applied to the Jews and the restoration of Jerusalem and Israel.
And usually the teachers made no mention of this fact.
To Rightly Divide the Word one must consider to whom a Scripture is written. (2 Tim. 2:15, 1 Cor 10:32 [Jews, Nations, Church])
For Example:
Zech. 14:14 And Judah also shall fight at Jerusalem; and the wealth of all the heathen (Hebrew goyim, nations) round about shall be gathered together, gold, and silver, and apparel, in great abundance.
A phrase often repeated was, "The Camels Are Coming"
Isaiah 60:9
6 The multitude of camels shall cover thee, the dromedaries of Midian and Ephah; all they from Sheba shall come: they shall bring gold and incense; and they shall shew forth the praises of the LORD.
I knew this chapter refers specifically to the restoration of Jerusalem
Read entire Chapter Isaiah 60
A Change (expansion) In My Thinking
I heard a recording of a message by Derek Prince whose teachings on Israel (where he even lived) I knew to be biblically sound.
He taught that with the two groups out of the three (Jew, Nations, Church) who were God's Covenant People, there were often parallel blessings.
Derek Prince – Parallel Blessings Israel and The Body of Christ
1948 –

Israel Reborn
Healing Revival in America

1967 –

Jerusalem Came into the Hands of Israel
Six-Day War
Charismatic Renewal –
Holy Spirit outpouring Denominations
Some—not all—Scriptures written primarily to Israel can also be applicable to the Body of Christ
Wealth A Sign and Blessing of Covenant
(I had no problem with the God's Blessing of Prosperity on the Body of Christ as well as Israel. But it took a process for me to see the end-of-days transfer. Herein are only a few Scriptures which brought about that process.)
Deut. 8:17 And thou say in thine heart, My power and the might of mine hand hath gotten me this wealth. 18 But thou shalt remember the LORD thy God: for it is he that giveth thee power to get wealth, that he may establish his covenant which he sware unto thy fathers, as it is this day.
Looked up in Strong's the Hebrew word translated wealth.
Rather surprised at its meaning.
2428. חַיִל chayil, khah´-yil; from 2342; probably a force, whether of men, means or other resources; an army, wealth, virtue, valor, strength:—… (great) forces, goods, host, might, power, riches, strength, strong, substance, ….
2342. חוּל chuwl, khool; or חִיל chiyl, kheel; a primitive root; properly, to twist or whirl (in a circular or spiral manner),
(Even describes a certain dance. Probably a spinning one.)
Wealth is a force.
A force for good.
A force for evil.
Wealth is a Blessing of the Righteous:
Psa. 112:1 Praise ye the LORD. Blessed is the man that feareth the LORD, that delighteth greatly in his commandments. 2 His seed shall be mighty upon earth: the generation of the upright shall be blessed. 3 Wealth and riches shall be in his house: and his righteousness endureth for ever. 4 Unto the upright there ariseth light in the darkness: he is gracious, and full of compassion, and righteous. 5 A good man sheweth favour, and lendeth: he will guide his affairs with discretion.
Warning….Not to trust in wealth (Psa 49:6, et al)
Abraham
Gen. 13:2 And Abram was very rich in cattle, in silver, and in gold.
Gen. 14:23 That I will not take from a thread even to a shoe latchet, and that I will not take any thing that is thine, lest thou shouldest say, I have made Abram rich:
David
Ruth 2:1 And Naomi had a kinsman of her husband's, a mighty man of wealth, of the family of Elimelech; and his name was Boaz.
David was not a poor shepherd. His family was among the wealthy. Ruth and Boaz grandparents of David's father, Jesse.
Wealth of the Wicked Used
To Build God's Dwelling Places
Building of Tabernacle
Spoils of Egypt
Psalm 105
37 He brought them forth also with silver and gold: and there was not one feeble person among their tribes.
Exodus 3
Ex. 3:22 But every woman shall borrow of her neighbour, and of her that sojourneth in her house, jewels of silver, and jewels of gold, and daughters; and ye shall spoil the Egyptians.
Ex. 12:36 And the LORD gave the people favour in the sight of the Egyptians, so that they lent unto them such things as they required. And they spoiled the Egyptians.
Temple Built With the Spoils of War
Only one example of many:
1Chr. 20:2 And David took the crown of their king from off his head, and found it to weigh a talent of gold, and there were precious stones in it; and it was set upon David's head: and he brought also exceeding much spoil out of the city.
1Chr. 26:27 Out of the spoils won in battles did they dedicate to maintain the house of the LORD.
1 Chron 29 Read Entire Chapter
Now we, The Body of Christ is God's Earthly Dwelling place—His Temple, His House.
Our sojourn is closing.
The dispensation of Grace in this age almost over.
The Body of Christ fast coming to completion.
Rapture likened to the deliverance from Egypt
I do believe in an End-Of-Days transfer of wealth.
Satan hates this transfer—Like Pharoah hated giving up the spoil to Israel, and the soldiers went after it even to their own drowning in the Reed Sea. (Not a mistake, biblically it is the Reed Sea (Sof Yam). Early printers of the Bible dropped an "e" on the floor and this mistake, like mistakes often do, tended to become accepted fact.)
Ex. 15:9 The enemy said, I will pursue, I will overtake, I will divide the spoil; my lust shall be satisfied upon them; I will draw my sword, my hand shall destroy them.
But God drowned Pharoah's Army
The Lord brought to my mind Oral Roberts and the $1.3 Million donation to ORU given by a Florida man who made it in dog racing….
Backlash and Criticism not only from press, but from some in the church.
The Thief
Jesus identified Satan as "the thief" who comes to steal…
John 10:10
10 The thief cometh not, but for to steal, and to kill, and to destroy: I am come that they might have life, and that they might have it more abundantly.
Prayer today over the finances of the Body of Christ
Authority against the thief
Claim the needed amounts
Send Angels
Hebrews 1:13, 14
13 But to which of the angels said he at any time, Sit on my right hand, until I make thine enemies thy footstool? 14 Are they not all ministering spirits, sent forth to minister for them who shall be heirs of salvation?
Post Script Note:
Last Wednesday in our rejoicing, as we sensed breakthrough, we broke out into a dance!!!!!!!
I then recalled that Brother Goodwin, when finances were low, would go out behind the barn and as he said, "Dance the money in!"
Probably an example of the meaning of the root word: 2342. חוּל chuwl, khool; or חִיל chiyl, kheel; a primitive root; properly, to twist or whirl (in a circular or spiral manner),
(Even describes a certain dance. Probably a spinning one.)