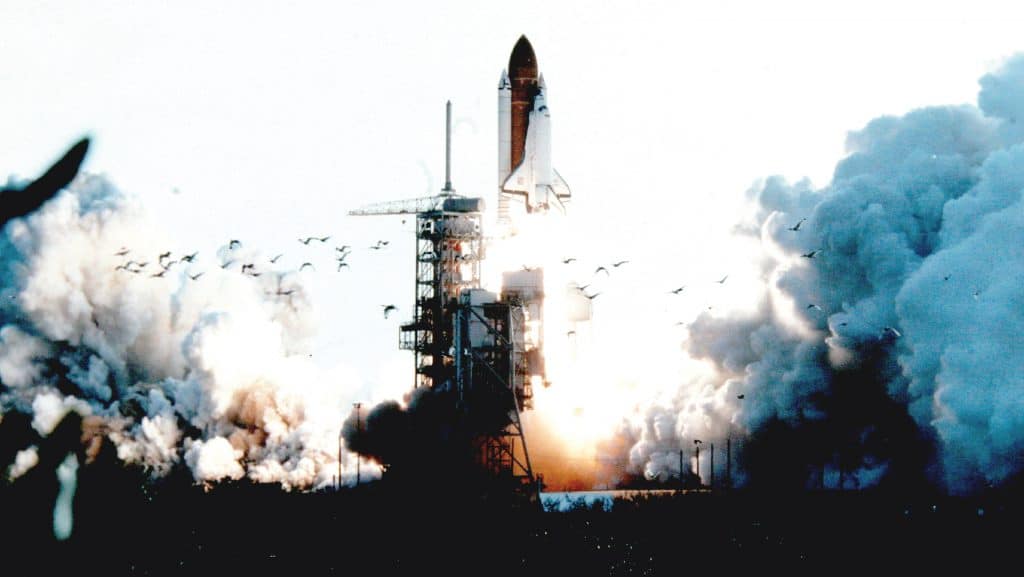 THE LORD SEES And Provides
Recently, I heard more than one minister refer to the following and point out that God sees and has already provided alluding to the current Corona crisis. Brother Keith Moore smiled as he shared how he'd thought about where that ram was a day or two before. As Abraham and Isaac were making their way to Mount Moriah (site of the future Temple) that ram was making his way to the thicket. God had already provided.
AMPLIFIED
Gen. 22:13 Then Abraham looked up and glanced around, and behold, behind him was a ram caught in a thicket by his horns. And Abraham went and took the ram and offered it up for a burnt offering and an ascending sacrifice instead of his son!
Gen. 22:14 So Abraham called the name of that place The Lord Will Provide. And it is said to this day, On the mount of the Lord it will be provided.
ASV
Gen. 22:14 And Abraham called the name of that place Jehovah-jireh: as it is said to this day, In the mount of Jehovah it shall be provided.
Literal Hebrew – Yaweh Yireh
Clyde McGee
Then I thought about how all over our nation and others, congregations were assembling themselves together through the technology of the Internet. And I thought about how the Lord had provided ahead of time that ability largely through a man I used to introduce as "our genious brother, Clyde Mcgee." He was a southern gentleman, a member of our ministry's board, and a truly gifted-by-God for God's purposes genious.
As Clyde often explained, early satellites used to go up a few hundred miles then they would orbit the earth. A few men including Clyde working at Hughes Aircraft developed the synchronous orbit satellite. This satellite was launched 22,236 miles above the earth and orbited in sync with the earth's orbit. This allowed the eventual development of what we call the Internet. (The following is something I found on the Internet on the 20th anniversary of Syncom II's launch:
The Little Satellite That Couldn't
Then, in February 1963, catastrophe struck. During the first Syncom's apogee motor firing in space—the crucial burn to boost the craft into geosync orbit—the little satellite exploded. Small wonder, then, that six months later, "there was a fair amount of anxiety and anticipation associated with Syncom II's launch," said Clyde McGee, who was in charge of launch operations for Syncom, and who has overall responsibility for Division 43 mission operations.
And then (A later article recalling history from Hughes)
A Part of History–Hughes News April 9, 1965
Posted on September 19, 2014
Hughesites at Cape Help Launch
When Marconi and Bell touched their fingertips to the outstretched hand of an infant science, history records that hardly a handful of their contemporaries realized the immensity of their achievements.
But on April 6, 1965, the achievement that is Early Bird was known worldwide in a matter of hours – even minutes – for its launch was fully documented by television, radio and press reporters.
And a small group of men who were at Cape Kennedy may never be remembered as are the Marconis and Bells, but they always will have the satisfaction of knowing that they played key roles in launching "Public Satellite No. 1" – the spacecraft that opens the space age to the average man …
Personal Excitement
Sending Early Bird into orbit did provide a substantial share of personal excitement that accompanies participation in a successful event of historic significance.
"Yes, this shot was uniquely different from the Syncom series," declared Clyde McGee, HAC launch director. "Here, for the first time in history, a public satellite owned by literally hundreds of thousands of persons would be placed into orbit to open up a whole new communication medium. Talk about incentive and motivation…you can bet that we really gave this baby good care and feeding."
Clyde: 'Mr. Launch'
Clyde McGee was tagged "Mr. Launch" because he had directed every Hughes Cape shot, from Syncom 1 to present. His responsibility encompassed all areas of decision and planning, from preparation of a 5-pound package of launch documentation to reporting that "Ascension Island has now lost contact…Australia acquisition coming up next." Only at that point, 37 minutes after liftoff did Clyde finally sit down, take off his headphones, and enjoy the luxury of relaxation for the first time in four weeks.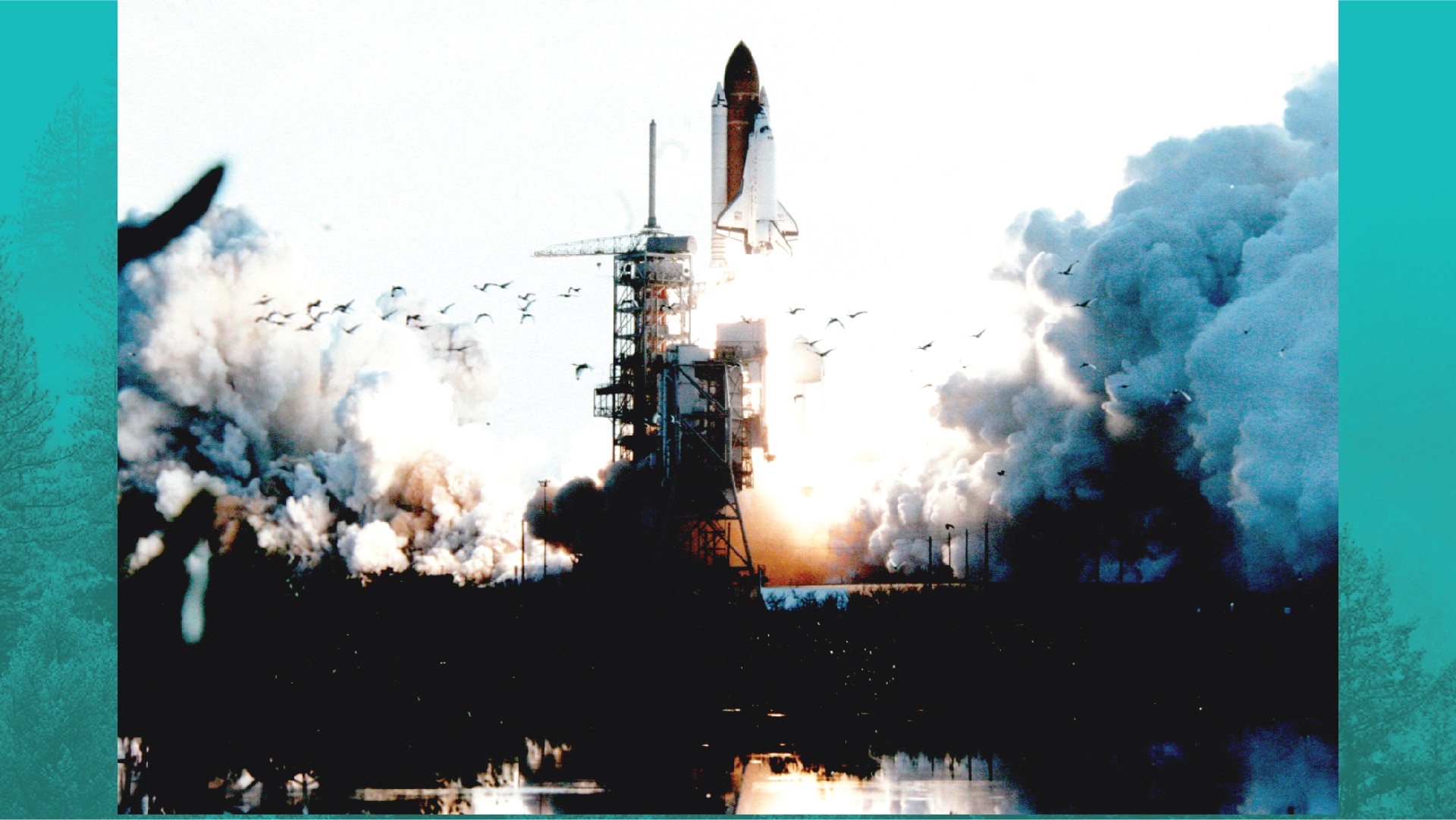 Eufaula, Clyde's wife, asked him, "Tell me when you launch the one that will allow something to happen somewhere and people all over the world can see it." He said, "The next one is it." She shouted! "Oh, God has used you to fulfill prophecy. We've always wondered how the two witnesses can raise from the dead and the whole world can be watching."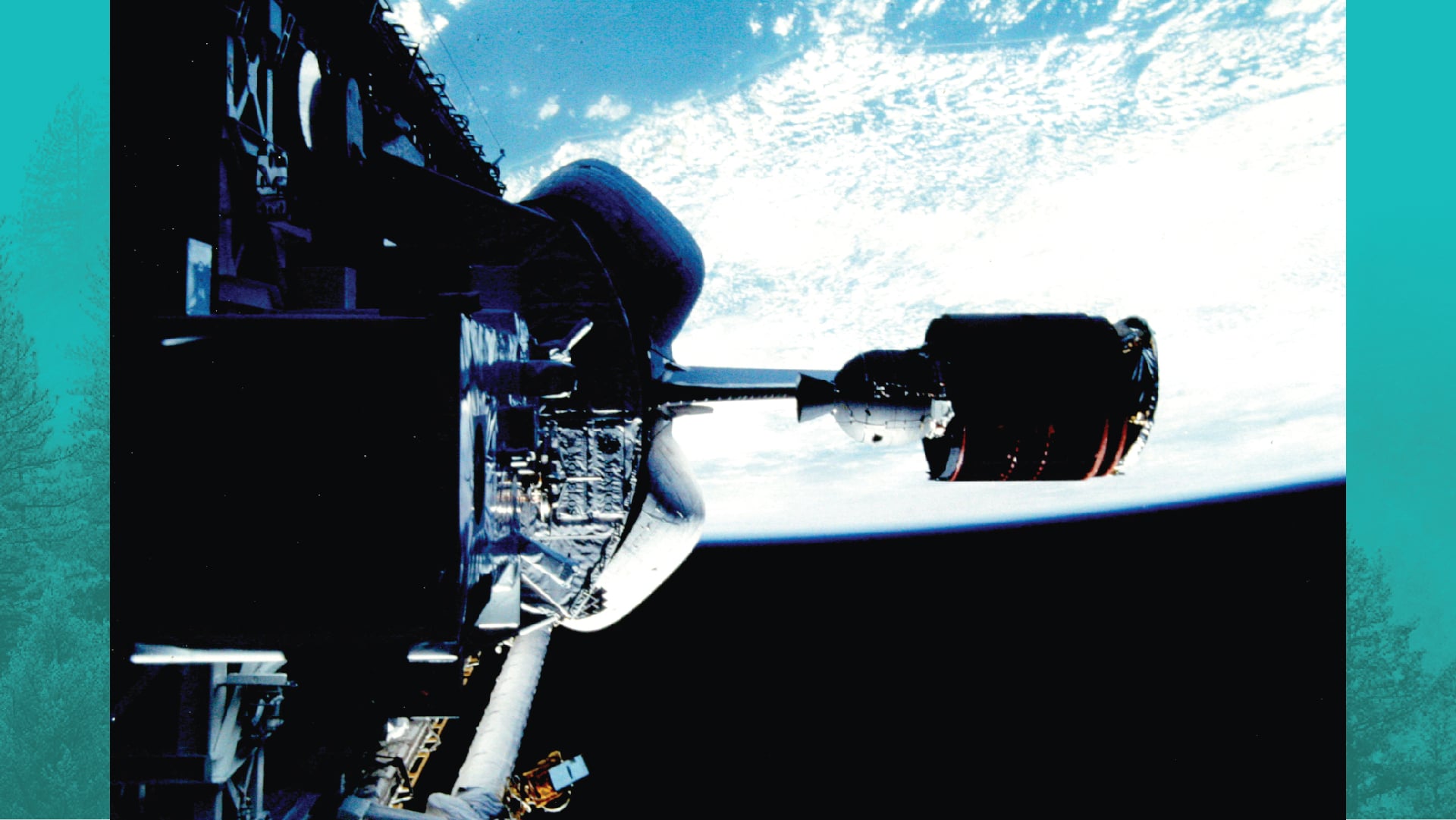 At the time of his homegoing in 2007 (I was blessed to deliver the message), he had launched and maintained more satellites than any other person. For the many years I knew Clyde and Eufaula, in close fellowship; I knew the part prayer played in his career. When one was "lost" and they didn't know if they could retrieve it, I remember how Brother Philip Halverson prayed along with others and they found it.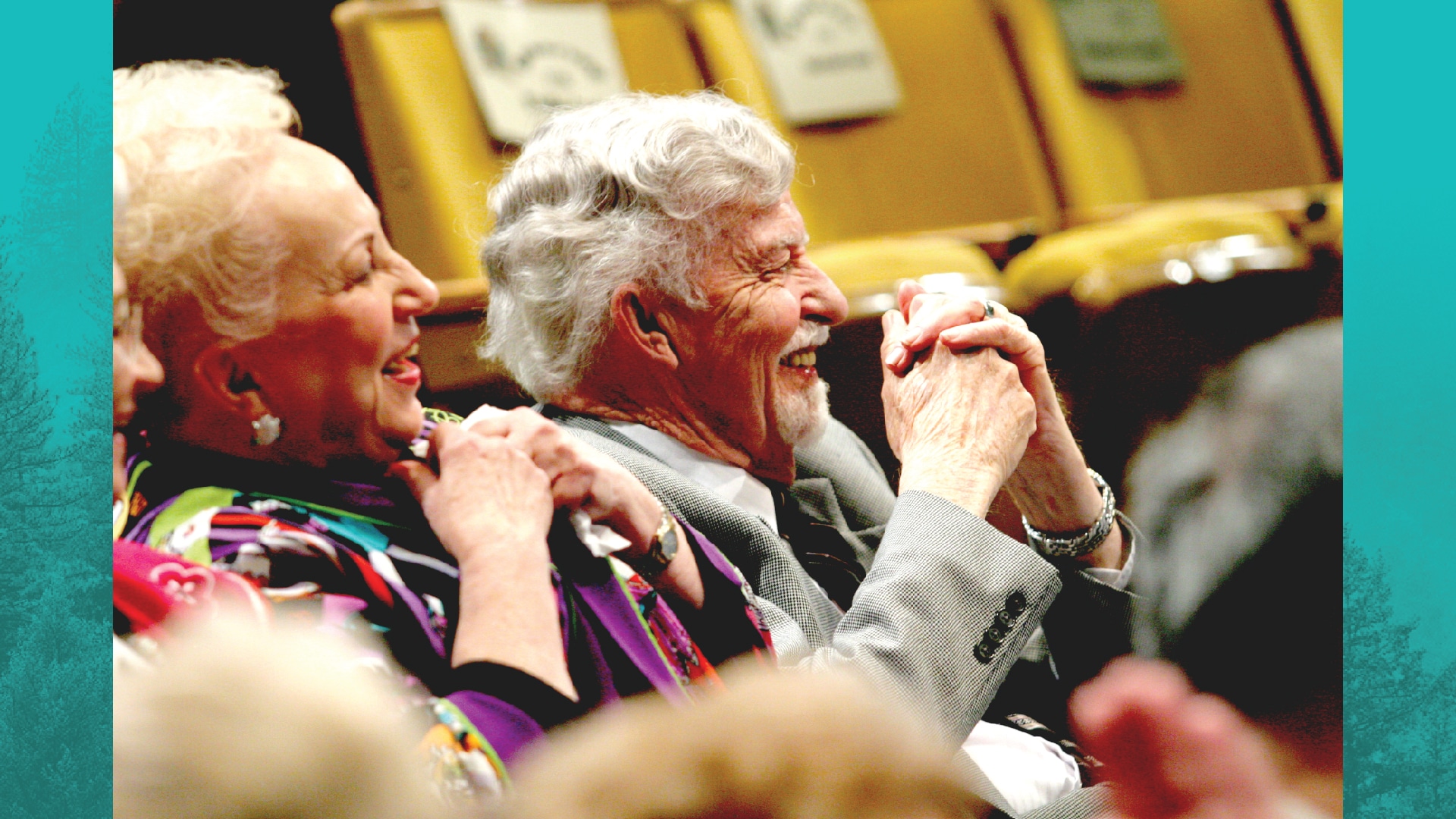 I miss him. And I wonder if he knows how his endeavors are being put to such good use by the Body of Christ in these days. Yes. Some misuse the Internet. But some misuse the Bible. That didn't stop the Lord from giving it to us. I'm so thankful we can still meet together in "virtual" ways.
Wake Up Call
My grandson, Branden sent me the message he preached last Sunday at his wife, Destanie's grandfather's church. By phone he told me how it came to him. He'd been up at 4am with their new baby daughter, and he turned on YouTube and watched Brother Oral Roberts telling about his then vision he called "A Wake Up Call." I have attached Branden's sermon from last Sunday (click here). I think you will enjoy it. And I think your young friends and relatives would be touched by a young preacher with fire in his belly talking about The Second Coming!
Giving
Tomorrow I will write my tithe and offering checks and get them in the mail. Just like always. And I know you will give in the way you always do, as well. Let's don't let anything stop our worship expressed in giving. Our churches and ministries must go full steam ahead in the work of our Lord. And don't forget the evangelists and traveling ministries. They aren't able at this time to keep their traveling itineraries. I know you have some which visit your churches. Or that you know about. Here are some for you to consider.
Josh Radford
REVIVAL LIFE MINISTRIES
Online Giving: www.revivallife.net/invest
Check by Mail:
Revival Life Ministries
P.O. Box 1844
Deland, FL 32721
Branden & Destanie Brim
HIS NAME MINISTRIES
Online Giving: www.hisnameministries.com/partnership
Check by Mail:
His Name Ministries
P.O. Box 262
Montclair, CA 91763
Hannah Brim
Hannah Brim Ministries
Online Giving: www.raisemyvoice.org
Check by Mail:
Hannah Brim Ministries
P.O. Box 544
Omaha, AR 72004
Shalom, Shalom, Billye Brim
P.S. Many thousands joined us on our Facebook Live Communion service last Friday (click here to watch). How wondrous it was for me to sense His presence and yours as we sent this live from my living room, and you can still join us as it is still posted. Facebook.com/DrBillyeBrim
Never miss a blog
Subscribe now to stay current with Dr. Billye's Blogs.