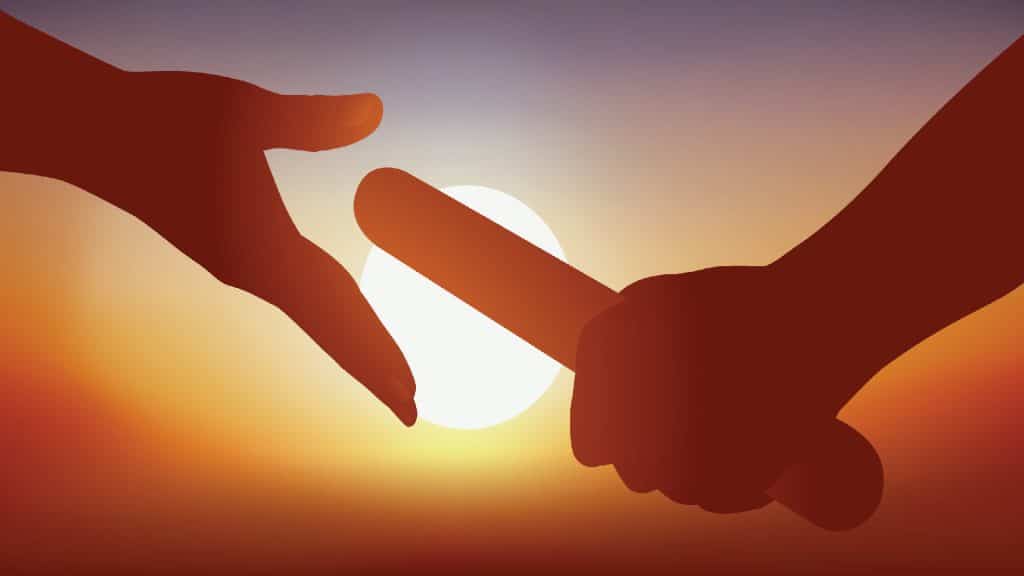 Shalom Dear Ones,
What a time it is to be chosen by the Lord to live upon the earth!
The Bible speaks of running a race. I believe it is a relay race and this is the last lap. What an honor we have to be chosen to be the carriers of the baton in the last lap. For that is where the fastest runners are positioned.
This morning on Pat Robertson's 700 Club, our good friend, Chris Mitchell, CBN's Jerusalem anchor, presented a wonderful clip of his 20 years in Jerusalem. Very informative. Then he and Pat discussed how all the players of the Ezekiel 38 and 39 war are in place.
Jesus is coming soon!!!!!
And more doors than ever have been opened to us in this ministry.
Television
Kenneth Copeland Ministries VICTORY Channel is now airing on DIRECT TV as of August 10. It is available on DIRECTV Channel 314. We are so blessed to be a VICTORY Channel Programmer with our Prophetic Witness Program. This triples our potential audience.
Our air times on DIRECTV Channel 314 are:
Sunday 2:30p Eastern
Tuesday 9:30p Eastern
Wednesday 6:00a Eastern
Thursday 4:30p Eastern
Saturday 12:30p Eastern
KCM does not charge its programmers for this very costly airtime. (We know, because our slots on other channels are expensive.) So, this year's VICTORYTHON, which God put into the heart of Jesse DuPlantis to help with KCM's costs is more important than ever. We had such a Holy Ghost time at VICTORYTHON last year when all the programmers came together. I'm looking forward to it. Airdates for the VICTORYTHON are Sunday evening, Sept 20 and Monday, Tuesday, and Wednesday, September 21-23.
3BI Billye Brim Bible Institute
We had such an anointing for The Book of Daniel teaching completed just a short time ago. And now I am diligently preparing for The Book of Revelation. I taught these next at the instruction of the Lord.
There is only one pre-requisite course you have to take to enroll in these so-timely courses. It is Rightly Dividing the Word. You can contact us here and begin taking that course today so you will be ready.
Miracles
We are having miracles! Of Healing! Deliverance! Tune in to the archives of this past Wednesday's (August 12) Noon Time Prayer to hear Terry share how a man who had never heard or spoken received an instant miracle.
Yesterday a woman who'd been bowed down like the lady in the Bible told how she received the straightening of her body when Branden Brim prayed. Another woman sent in a testimony of her spine being healed. Seems the Lord is really using him in ministry for backs.
He will be at A Glorious Church Fellowship in Collinsville next Sunday morning at 10:00am Central. I watch it on YouTube Live. But there are a number of ways to get it.
AUTUMN ASSEMBLY OF PRAYER
OCTOBER 21 – 26
I am certain you know that this meeting is the very most important one yet. Just days before the critical 2020 Presidential Election, we have the opportunity to meet together in prayer. Be here with us if you possibly can. Bring your supply of the Spirit. We will be at the same theater as last year. We do need you to register (no cost). And we need volunteers. Click here for more information.
I look forward to seeing you.
Shalom, Shalom
Never miss a blog
Subscribe now to stay current with Dr. Billye's Blogs.