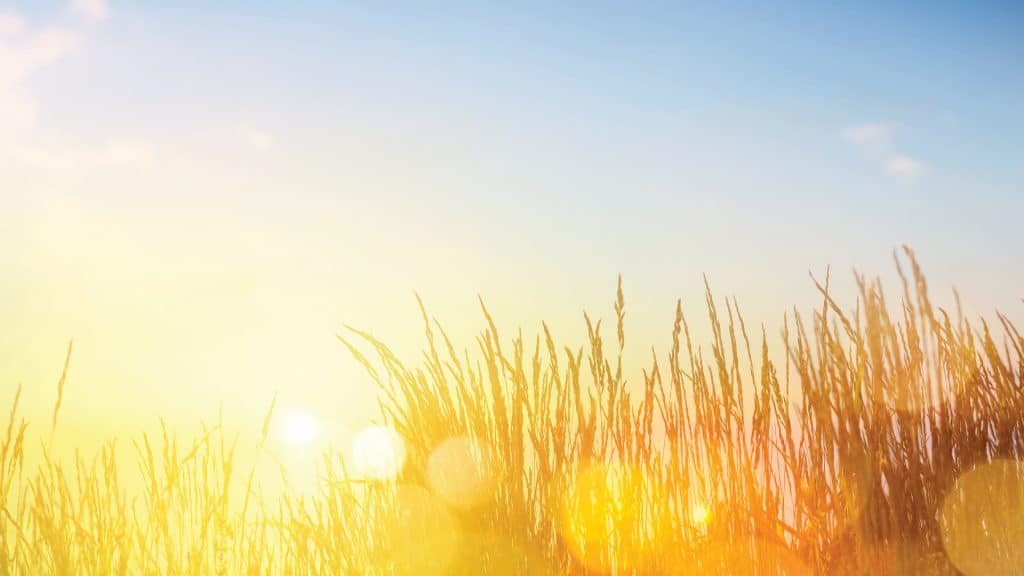 NES is the word for Miracle in Hebrew.
And we have had one for our 25th Anniversary Autumn Assembly of Prayer.
Noah Webster's definition of miracle is "a divine intervention in the ordinary course of nature." I don't back up from this definition in saying that we have had one. And I didn't even know we needed one.
In the middle of the week while I was teaching the 3BI Course on The Book of Revelation, the Chinese owners of the theater where we have met for several years, returned our check and said they are not having any meetings there due to Covid. (I think that is just a ruse. No one has used the theater but us since they bought it. And I wouldn't mind, nor be surprised if the Lord just flat out "gave" us the theater.) Terry, my son, chose not to tell me until after the week of teaching.
That left us with no meeting place and very late in the game to secure another one. I even announced on last Wednesday's 8 am prayer call that we would have the entire meeting out at Prayer Mountain.
Our team put out some feelers. And long story short, The Branson Convention Center (adjacent to the Hilton Hotel at The Branson Landing) made us an unheard of offer. If we were not people of faith, it would be something one could call "unbelievable."
The reason we stopped meeting there was that the cost was exorbitant. And the hotel had us under a five-year contract. We breathed a sigh of relief when the five years was complete. Now the Convention Center and the Hotel are two different entities. But both managements are like doing business with lovely people who highly favor us. They said, "Branson needs you." Of course, they meant our business. But they also said they needed our prayer meeting. Wow!
They, and The Chateau on the Lake, who also wanted us, said all the people who have worked there for years speak highly of our meeting and the people who attend. That's you!!!!! You have manifested the love of the Lord.
Of course, the convenience of being able to stay in the hotel and walk to the meeting room without going outside is unsurpassed. They even waived the parking fee. The accessibility to food and shopping at The Branson Landing is an easy walk.
This greatly reduces the budget of the meeting!!!!!
Even though we have the extra cost of building a stage. Theaters already have that. They are supplying all the extra rooms we need for child care, etc.
God Wants This Meeting
But Number One, this unheard of offer says to me that this meeting is important to God. He worked it out, even before I knew we needed Him to do so. He will use this meeting for His divine purpose.
It is easy to know that this assembly of prayer is the most important one we have ever convened. The election! Our dear country! I don't have to go into detail. You know.
I believe our Lord, who worked all this out, will speak to hearts and provide for prayer warriors to be here to work with Him and with each other.
If you want to stay at the Hilton Hotel, or the Promenade, here is the information for a discount Code to use. Their room rates are very reasonable:
Hilton Branson Convention Center Hotel
(Group rate link here)
200 East Main Street
Branson, MO 65616
Phone: 417-336-5400
Group Name: Autumn Assembly of Prayer
Group Code: PRAY5
Hilton Promenade at Branson Landing
(Group rate link here)
3 Branson Landing
Branson, MO 65616
Phone: 417-336-5500
Group Name: Autumn Assembly of Prayer
Group Code: PRAY5
We begin with an evening prayer service on Wednesday, October 21. Thursday, Friday, and Saturday we'll have morning, afternoon, and evening meetings. On Sunday morning we will have a 10:30 am meeting. And then on Monday, we travel out to Prayer Mountain and its open heaven to meet in the Tent before the oh-so-important upcoming election. I do hope you can plan to be here for the tent meeting. (Click Here for More Info.)
Kenneth Copeland Ministries
VICTORY UPDATE Broadcast
Hannah Brim was their guest yesterday. They also did an amazing remembrance of the 9-11 terrorist attack and the people who lost their lives in it. Attached is a link to the broadcast. (Click Here to View)
Living Word
Minneapolis, Minnesota
I'm looking forward to being with Pastors Mac and Lynne Hammond and the congregation of one of the best churches in America. Our Saturday night meeting, the 19th, will be Rosh HaShannah. We can start the New Year as God sees it together! Saturday night and Sunday morning we will see you there.
VICTORYTHON!!!
Right after the Sunday morning service at Living Word, Pastors Mac and Lynne, Hannah and I will fly to Kenneth Copeland Ministries in Fort Worth.
We will take part in the second annual VICTORYTHON Programmers Event. It is so much fun, actually, to see and be with all the programmers who are provided free programming via this valuable and oh-so-powerful television vehicle.
The event will be televised only online. Evenings from 6:00 to 11:00 PM Central Time. event.govictory.com
Shalom, Shalom
May God's Richest and Best Be Yours!
Never miss a blog
Subscribe now to stay current with Dr. Billye's Blogs.