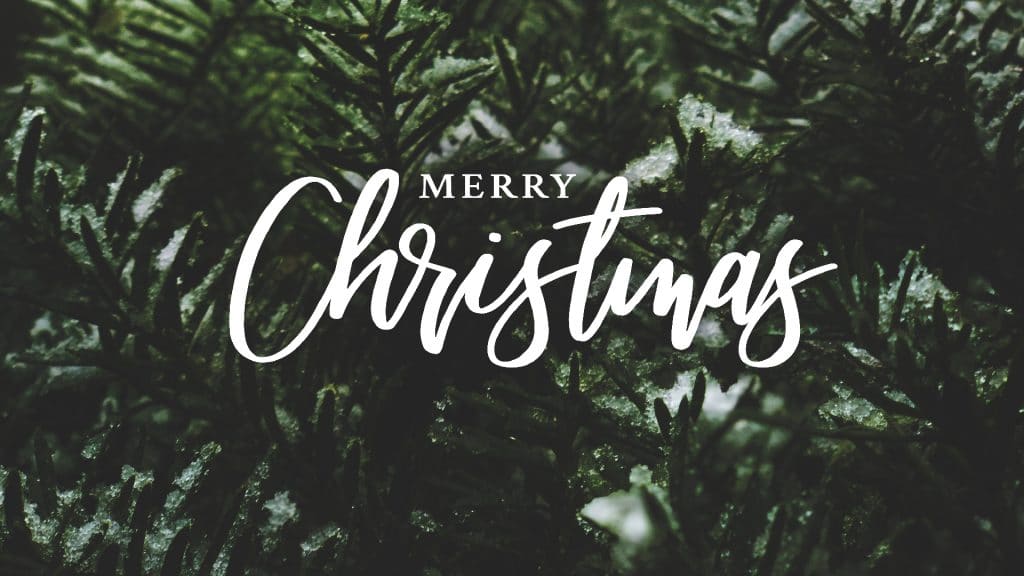 Ever since going to Soviet Russia one January in 1980 to an underground church in an apartment where every window was closed, I have especially loved the celebration of Christmas. People would unobtrusively lift a corner of the curtain to look outside to see if the KGB were there. Once I did the same, and there in the sill lay a single silver ice cycle—like the ones we used to use to decorate Christmas trees. I realized it was incriminating evidence that Christmas had been celebrated in that room. A crime punishable by five years in prison.
Since that 1980 trip, I have relished every light, (and there are millions in Branson) every tree, every gift given, etc. because it is all because man's Savior entered the body of a woman to be born a babe and to live a perfect life to be offered for our Eternal Redemption.
There are many grinches out there who like to steal Christmas. Some even in the guise of religious robes of self-righteousness. Some claiming how wrong it is to use pagan holidays.
Well, years ago, I discovered that the real reason we celebrate December 25 is that it is in celebration of His conception. And I teach on this every year via radio, television, and at our Wednesday live-stream prayer. (Click the links to listen & watch.) His being born the babe was on the First day of the Feast of Tabernacles. Therefore it is written "the word became flesh and tabernacled among us.:
John 1:14 Young's Literal Translation
And the Word became flesh, and did tabernacle among us, and we beheld his glory, glory as of an only begotten of a father, full of grace and truth.
Wednesday, December 19, I taught what I also teach every year about the Magi looking for the Star announcing the birth of a Ruler in Israel because they were taught to do so by Daniel. (Click this link to see that teaching.)
The Benefits of Giving
I was so blessed by a recent piece on Pat Robertson's 700 Club that I just have to share it with you. Dr. Lori Johnson, who does an excellent job for Pat in covering medical breakthroughs, etc., did one on "The Benefits of Giving."
I always record The 700 Club so I can watch it on my schedule. Therefore I was able to rewatch the piece and to copy it down word for word. I read it on the previous Wednesdays and here it is as I copied it.
Dr. Johnson: The facts are clear. Givers live longer, happier, healthier lives. Studies show generosity triggers a number of significant changes, all good, mentally and physically.
Dr. Michael McKee
(From the World-Renowned Cleveland Clinic)
(Developed ways to enhance the inner healing response of patients.)
"There are tremendous health benefits to giving.
Stress leads to illness. Giving can reverse the effects of stress."
Dr. Johnson: It doesn't matter if you give time or money.
Or to a loved one or a complete stranger.
Dr. McKee: "We know giving tends to reduce blood pressure, slow heart rate. Giving reduces stress. It reduces depression."
Dr. Johnson: Researchers from The Massachusetts Institute of Health studied MRI's of people who gave to various charities.
They found generosity stimulates the reward center in the brain releasing chemicals that strengthen our immune system.
Dr. McKee: "We know there is a release of endorphins. These are the kind of magical chemicals that come from various areas in the brain and they flood throughout the system.
They are 'cousins' basically, but some reduce pain,
some kind of seek out sick looking cells and exert a healing effect on them. They have many different positive effects.
Sr. Steve Deutch (Chairman of Psychiatry East Virginia Medical School):
"Doctors commonly use giving in treating depression. They encourage people not to be so self-absorbed. To invest in others. To "practice" giving. The more they give the easier it becomes. It has a powerful therapeutic effect.
Brim note: At this they showed food being ladled out at a place such as a charity Thanksgiving dinner, etc. It gave the idea that this was a way they encouraged people to "practice" giving. They said sometimes people are reluctant saying in effect, "That's just not me." But after they do it they become more and more eager to repeat the practice.
What Jesus Said
As I watched, I thought, Jesus meant so much more when He said, "It is MORE BLESSED TO GIVE…." He knew all this!!! In fact, He had designed it to be so.
Acts 20:35 I have shewed you all things, how that so labouring ye ought to support the weak, and to remember the words of the Lord Jesus, how he said, It is more blessed to give than to receive.
Thank You
I want to say a personal "Thank You" to every one of you who gave to the Lord through His work at this ministry…every thought…every prayer…every kind word or deed…every offering.
God is a "rewarder" and May His Richest and Best Be Yours.
Matt. 10:42 And whosoever shall give to drink unto one of these little ones a cup of cold water only in the name of a disciple, verily I say unto you, he shall in no wise lose his reward.
Heb. 11:6 But without faith it is impossible to please him: for he that cometh to God must believe that he is, and that he is a rewarder of them that diligently seek him.
Rev. 22:12 And, behold, I come quickly; and my reward is with me, to give every man according as his work shall be.
May God's Richest and Best Be Yours in 2019 and Always
Shalom, Shalom
Billye Brim
P.S. Sometime Christmas Day, when the family is here, I will try to record a Facebook live greeting.
Never miss a blog
Subscribe now to stay current with Dr. Billye's Blogs.